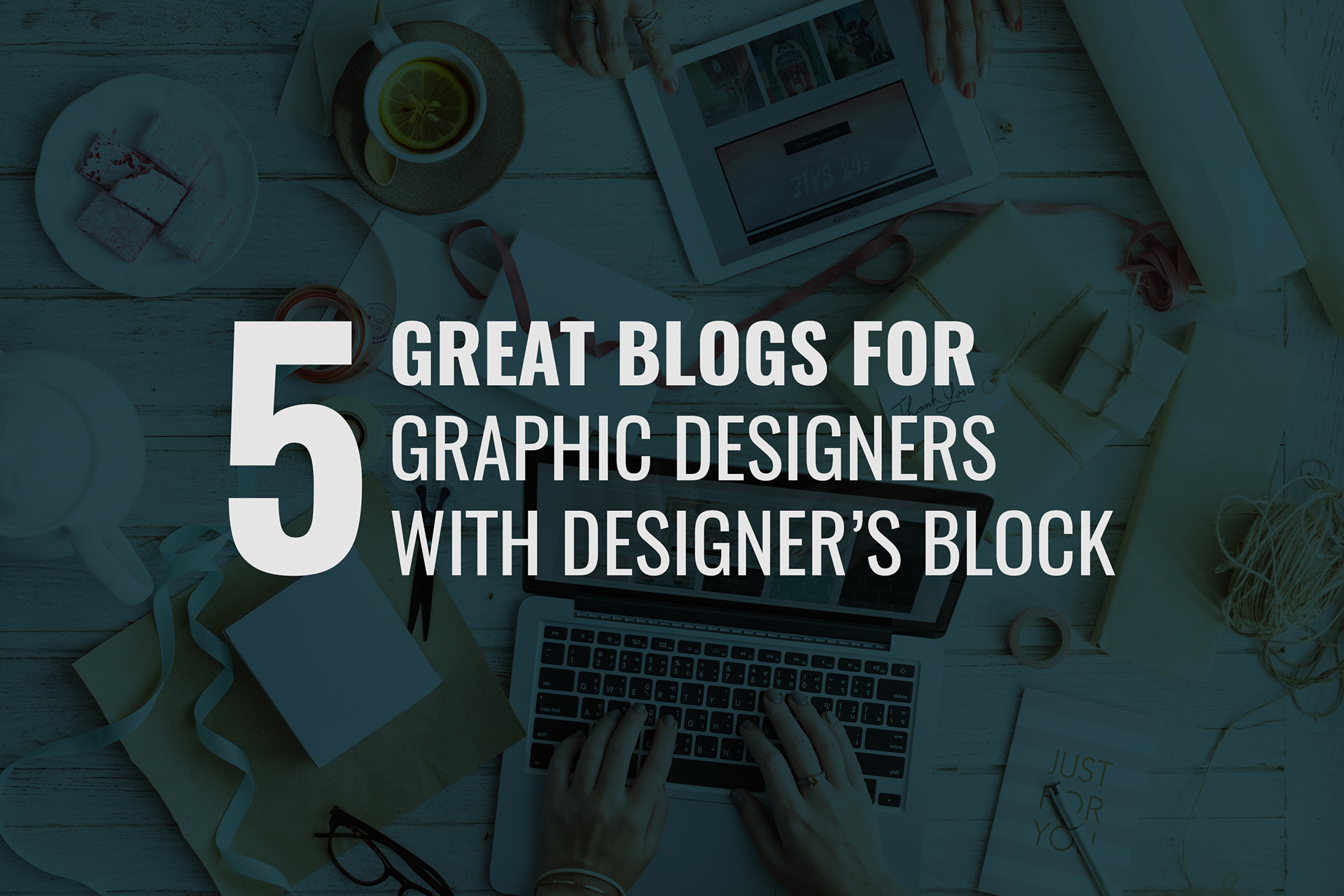 FIVE GREAT BLOGS FOR GRAPHIC DESIGNERS WITH DESIGNER'S BLOCK
Graphic design is one of the most enjoyable and creative businesses to be in, and so it's no surprise that there is some great reading to be done about the industry. Finding great blogs for graphic designers to read can be a little time consuming, however.
Whether you're looking to get past a mental block on a design project, or just looking for a little inspiration, reading graphic design blogs can really help get you moving again.
With that in mind, we've picked out five great blogs for graphic designers, mostly to help deal with that dreaded designer's block.
You're going to want to add these to your bookmarks!
There are few more annoying problems to encounter on a project that designer's block. No matter which tools or colours you begin experimenting with, you just cannot find anything within your brain to get the look you are going for. Sometimes, you just cannot even picture anything in your mind that looks workable. Don't worry, you're not losing the skill. In fact, it's perfectly natural. That's the opinion of William Beachy, who wrote this fantastic post on the subject. Check it out, and read his tips for beating designer's block.
Here's another take on how to beat designer's block. Kendra Gaines excellent advises some of her most effective ways to conquer designer's block and the panic that almost certainly goes with it when faced with a tight deadline. Kendra is a prolific designer and a top blogger, speaking on the back of her many years of experience in the industry. In fact, once you have read this blog, you may want to check out some of her other posts on WebDesignDepot.com.
Sometimes when the creative block strikes, the 5-10 tips explained in the two previous blogs mentioned just won't help you. So if you need more tips, then how about trying this post by Tom May over on CreativeBloq.com. Tom's advice really is excellent and goes beyond the obvious while still being really practical and useful. It's definitely worth having this post available within a couple of clicks! Again, clicking on to Tom's profile will give you introductions to some of his other fine work too.
Music, inspiration and risk-taking are very much on the agenda with this post by Carrie Cousins over on DesignModo.com. Another take on the fight against the designer's block, Carrie offers a range of tips and tricks to help get those creative juices flowing once again! In the wider context, DesignModo.com is a great blog for designers, so check out the homepage and latest posts!
Quora is a great community website that can offer some sound advice across many different subject areas. This post about a creative block is answered by several graphic designers and also gives a great insight into the community resources available over there. It's well worth checking out.
Five great blogs for graphic designers with designer's block was written with the idea of helping you with this moment when nothing seems to work. I hope you'll find some help here and keep your work going forward.